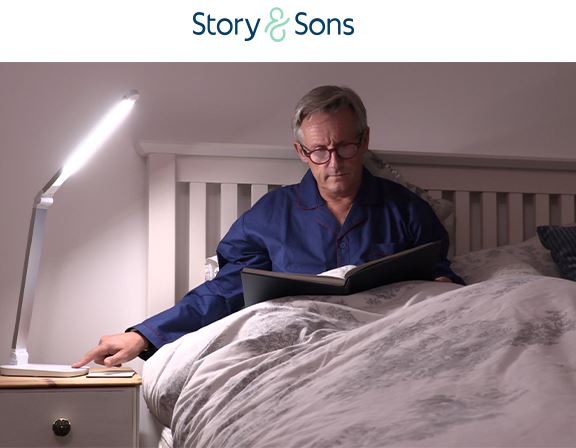 Looking after our vision
Eye health is often overlooked but is very important. The sun is our natural light that we can enjoy more in the summer and is best for our eye health, especially when our windows or sunglasses can filter and block UV light, allowing natural warm light source during the day. When autumn and winter comes, we get less of the sunlight therefore we are looking into using artificial light sources.
Lighting tips to improve lighting and protect vision
LED lighting have a warm white light by default and is the closest to daylight effect, promoting long term eye health. The LED bulbs are also energy efficient.
When outdoors, protect your eyes from UV radiation by wearing sunglasses or hats.
Using multiple light sources in a room to increase the amount of light without using one very bright bulb.
Motion sensor lights are helpful during the night, preventing injury from trips or falls.
Using lamps with directed light for tasks like reading or writing.
The light should not shine directly on the eyes but on the work surface and preferably from left to right to prevent shadows.
Limit and reduce screen time to minimize exposure to blue light.
It is desirable for our eye health to blink regularly to keep your eyes moist, while reading or concentrating on work.
Don't forget to get regular eye exams. An ophthalmologist can make individualized recommendations for your vision.
The type of light you use, and you are exposed to, affects not only the ambience, but also your eye health. Choosing the right lighting requires careful consideration. You can check our lighting recommendations below:
Story and Sons lighting collection
 

LED Daylight Desk Lamp

This daylight simulation helps low vision users as well as promoting long term eye health. The touch sensitive power and dimming controls make this lamp ideal for any daily activity requiring extra light such reading, sewing, crochet, jigsaw puzzles and much more. The quality of both of light and the design means that this lamp outperforms many lamps costing several hundred pounds in this market.

LED Motion Sensor Light

You can position this light in a suitable location such as along skirting board or under the bed and the LED's will light up when they sense movement and stay 30 seconds after motion has stopped. This light is ideal for getting up in the night light.

3 in 1 Portable Daylight Lamp

The 3 in 1 Portable Daylight Lamp has bright LED's with built in rechargeable battery allows for long battery life and USB charging, making this lamp as useful addition to take with you. Multifunctional as a torch, desk lamp and power bank.
If interested, you can check our Story and Sons sight loss products and read our blog: "Live well with visual impairment"