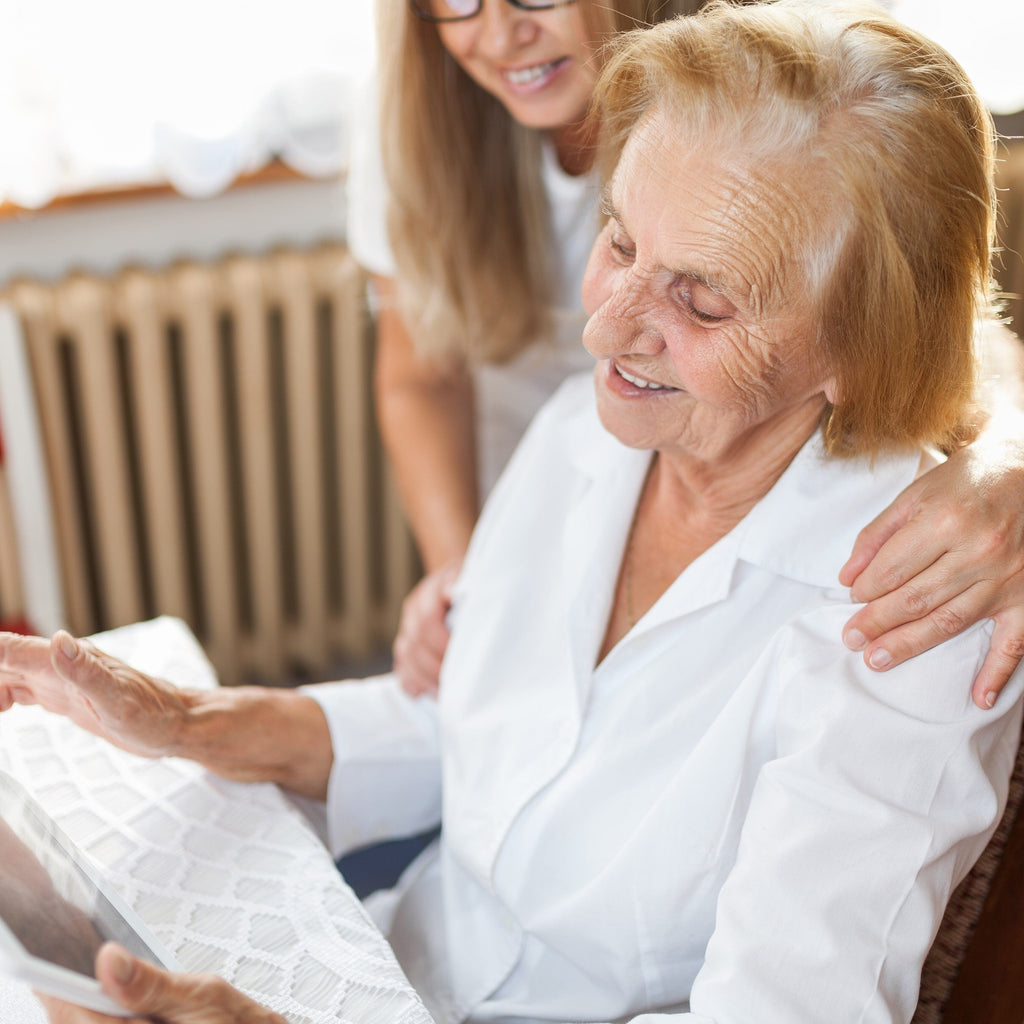 Becoming a carer can happen to any of us at any point in our lives. But many of us may not see ourselves as carers.
The Importance of Independence
Many aspects of life will change with age, but loosing independence can affect the wellbeing and health of our aging parents. Therefore, helping them live well and stay independent for longer is important: this will give them a sense of purpose, achievement and self-worth.
How to Help Aging Parents Maintain Independence
Teach them how to use technology so they can keep in touch.
Encourage them to have hobbies and make sure they go out for walks regularly to keep up with physical exercise.
Create a safe living environment by removing trip hazards and making sure areas are well lit.
Stimulating activities such playing board games and doing puzzles, keeps the brain active.
Encourage them to socialise.
Consider products to make life easier (daily living aids).
Daily Living Aids
Soxon Sock Aid –Soxon make it easy to put socks on without having to bend or stretch.
Rosebud Reminder Clock - helps prompt people living with memory loss to do daily tasks, aimed at relieving stress and anxiety that can build up when unknown events occur and encourage good daily routine including hydration, nutrition, and medication management.
Pippa Tipper Automatic Lockable Pill Dispenser - lockable pill dispenser can be pre-programmed to dispense medication on appropriate days and times. Loaded with the correct medication by a carer, family member or pharmacist. 
Bath board with Handle & Exfoliating Sponge - this hygienic bathroom aid is for use on top of the bath for bathing in comfort.
Easy Music Player - The Easy Music is a DAB radio with one button operation, making it easier than ever to operate.
Robotic Companion Pets - These cats respond to petting, hugging, and motion much like the real ones you know and love but don't require any special care or feeding. 
Daily living aids are any piece of equipment that makes life easier. Shop for our wide range of products HERE.
What are the Benefits of Being a Carer for our Parents?
While caring for an elderly parent can be challenging at times, it can also be one of most rewarding roles out there.
Allows them to remain living at home, or together with you.
Gives you the opportunity to spend quality time together.
Provides opportunities to give back – caring for an elderly parent is a way of returning some of the love and nurture you may have received over the years.
Young and old can learn from each other: our children can learn empathy and patience from their grandparents, and they can benefit from their vast life experience.
Seniors can learn new skills from the young, such as technology and using social media.
Does your Parent need Additional Care?
Inevitably, as our parents age, the care they need is likely to change over time and you may have to decide if your parent needs to move into a care home. Considering other care options available could ease the difficult choice you have to make. If possible, include your parent in decision making when it comes to what type of help, they may need.
It's natural to worry about the wellbeing and safety of an elderly parent. Often people want to care for their elderly parents as part of their ethical responsibility towards their parent. This can be less disruptive than having a stranger to care for them.
However, it is important to remember that everyone is different and, in some cases, being a carer for your parent may not always be the right option.
Sometimes, looking after our parents is not possible for various reasons, such as living too far away or being in a full-time employment as well as having childcare responsibilities.
Thought about Live in Care?
Hometouch provides high quality live-in care offering a range of benefits over traditional care homes such as flexibility and dedicated 1 to 1 care in a familiar setting.
Luckily, there are plenty of options to choose from. For example, elderly care services can support people to live independently in their own homes. Live in care for elderly is handled by professional carers trained to help and support across a wide variety of different areas that the person may need help with.
For more information about different types of care you can visit:
https://myhometouch.com/different-types-of-care
If you need Dementia Care, consider our live in care partner Hometouch.
Story&Sons unique referral link.
Get advice on paying for care:
Age UK, Independent Age, Money Helper or visit NHS website for more information.