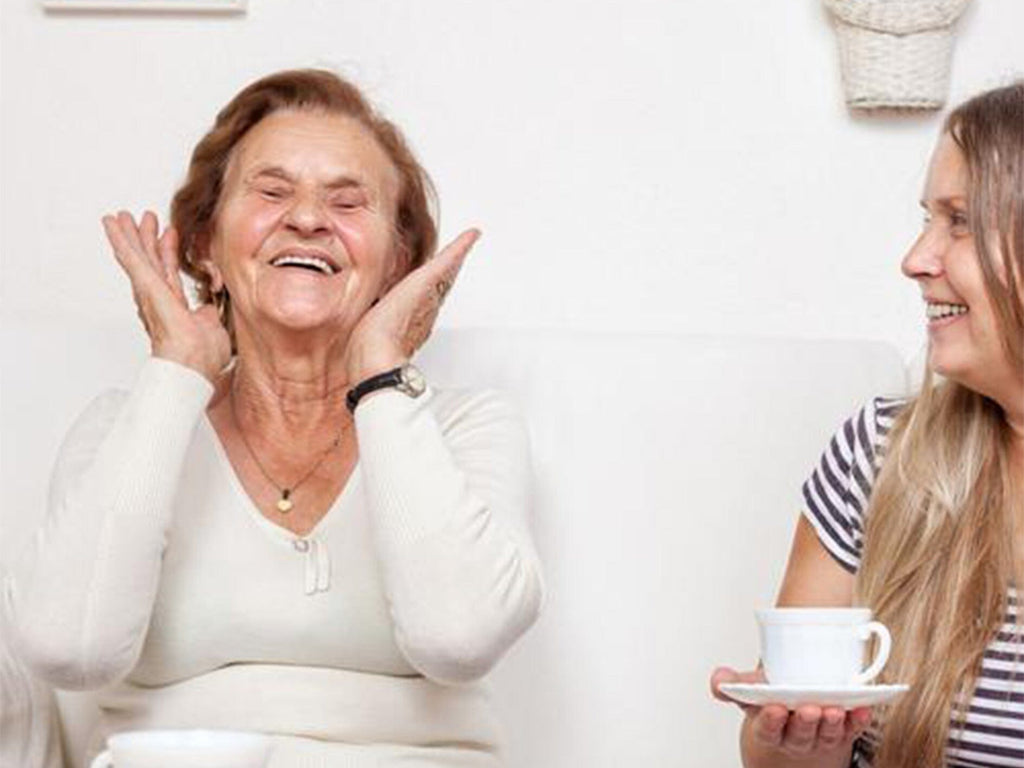 Living with dementia involves a lot of emotional stress and trauma, and with the good days also come the bad – the frustration of not being able to explain something or the struggle to conjure up the right thought, idea or memory can be very upsetting.
Alzheimer's disease is the most common form of dementia which 50 million people worldwide are living with, and there's almost 10 million new diagnosis' every 12 months.
The Emotional and Behavioural Benefits of Listening to Music
It's no secret that music has the power to encourage us to display a positive mood and happier emotions, including those initially experiencing a negative state of mind. The sound of music can also jolt memories and ideas so for those living with dementia - or anything remotely similar – music may unlock memories held from the past that had perhaps been forgotten about.
Music can also help with social interaction and communication; singing is a process of putting sentences together and sounding out words, and for those experiencing a speech impediment, singing may be a way to express themselves and aid communication.
Implementing Music into The Routine of a Person Living with Dementia
Dementia can cause immense uncertainty and confusion day-to-day and so changing the routine of a person living with dementia should always be done gradually. It's important to pay close attention to their response and if they appear to be enjoying the music…
If your loved one appears to be happy or relaxed then continue playing music to them on a regular basis - hearing music may also encourage singing and if that happens, you could try singing along with them.
It might also be a good idea to encourage movement to the rhythm of the music, but avoid overstimulation (if there is too much going on at once - new sounds, movement, singing, people nearby - then this can cause confusion and upset as it may feel like there is too much going on at once).
Musical Solutions with Ravencourt Living
The Ravencourt Living One Button Radio is a way for people living with dementia, poor co-ordination or dexterity issues to operate a radio with ease.
With standard radios comes the complexity of controls (generally small, fiddly buttons) and the ease of de-tuning from your preferred station resulting in distressing white noise - that's why we developed a radio with a simpler design and a retro style (far more appealing to those of past generations).
Simply set the volume and station on the One Button Radio for your loved one using the two main control dials (which can be removed and stored in the rear compartment) to complete the set up. The radio can then be switched on and off by pushing the large 'one' button on top so your loved one can listen to their favourite songs with ease – and not a fiddly button in sight!
Purchase the One Button Radio today direct from Amazon and help your loved one enjoy listening to music, and the memories it may bring back to them.
Charities and Voluntary Organisations
If you or someone you love has been diagnosed with dementia, you are not alone. More than 920,000 people in the UK are living with dementia – a number which is expected to rise to over a million by 2024 according to Alzheimer's Society.
If you need the help of a dementia support service there are many options available, helping you at every step in your journey: Alzheimer's Society National Dementia Helpline Phone: 0300 222 1122 Admiral Nurse Dementia Helpline Phone: 0800 888 6678 Carers Direct Helpline Phone: 0300 123 1053 Age UK Advice Line Phone: 0800 055 6112 Independent Age Phone: 0800 319 6789