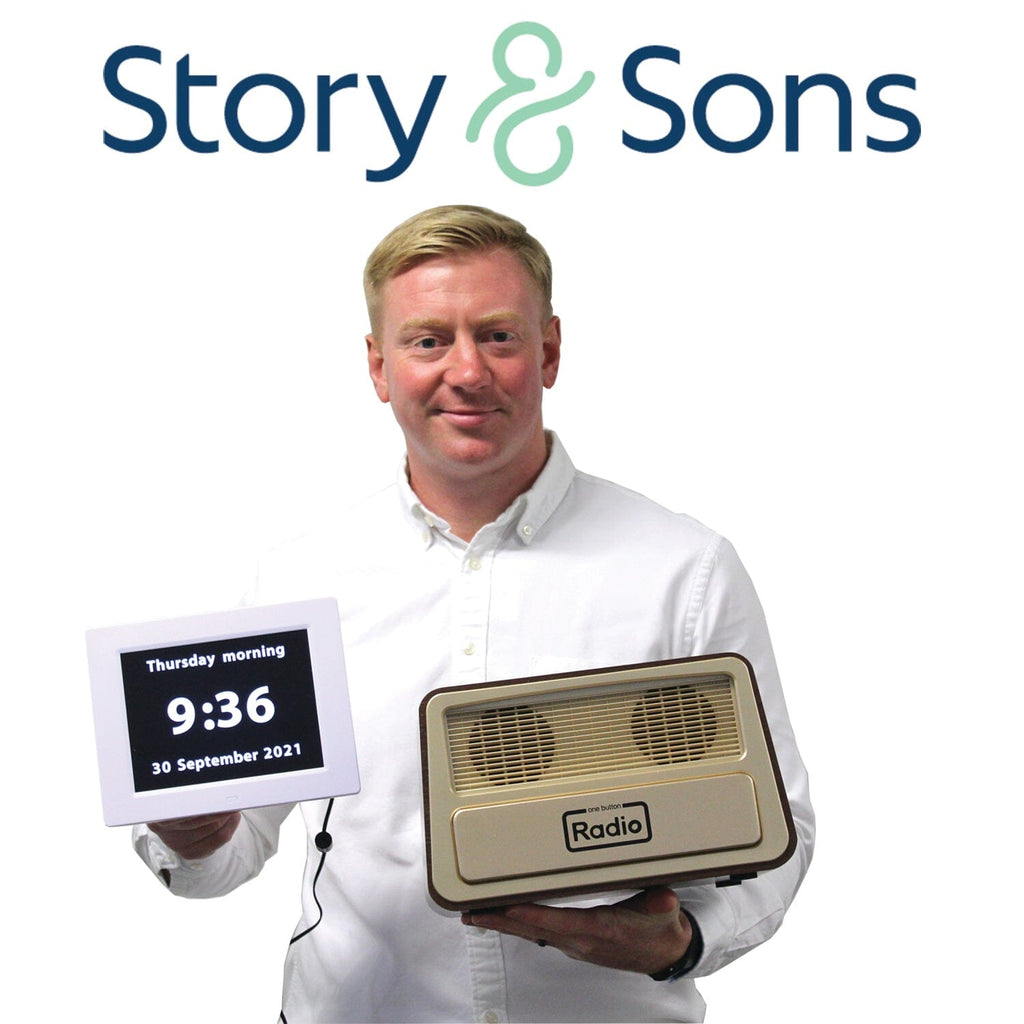 One of my favourite parts of working for Story and Sons is developing new products to help people live well with disability, and meeting the people who are benefitting from our products.
As part of our partnership with Alzheimer's Society, we are lucky enough to be invited to join in with review panels. People living with dementia and their carers discuss different products and how they are being used to benefit people living with dementia. Even more importantly, we discuss daily challenges and identify ways in which products can be improved, or new products can be developed. 
During the pandemic we conducted a lot of these panels by video call but I was so pleased when at the end of November, I was invited along to our local dementia resource centre in Peterborough to take part in an in person review panel. Its just about my favourite thing to do, I always leave so energised and with a motivation that what we are doing is making a real difference everyday to people living with dementia. 
I was there on invitation from The Alzheimer's Society Magazine
(Dementia Together) 
who I have worked with many times. Our main focus was on time orientation and medication management. Some of the members of the group had taken our
Rosebud Reminder Clock
 home to test some new features which we had previously discussed with this group. It was really nice to get positive feedback on these changes. We had introduced automatic time change for daylight saving, a remote control, the ability to choose how many times a reminder repeats and a volume control.   
What I was really looking forward to, was showing the group a couple of new products that are about to launch. An Automatic, Lockable Pill Dispenser and an Easy Music Player.    
 The automatic, lockable pill dispenser holds up to 28 days worth of pills and can be locked shut. The pill dispenser will alarm at pre-set times and allow the dose of pills to be accessed. The alarm will only stop when the dispenser is tipped upside down to release the pills into an open hand. A carer can record their voice to form part of the alarm sound, giving simple instructions along side a melody. This pill dispenser comes with both a clear and a blue lid. I pre loaded the pill dispenser with smarties and set an alarm for every five minutes so that everybody could have a go. This was very entertaining, we had so much fun with this!
We were able to demo the Easy Music Player which was an absolute hit. It's available in both Yellow and White. I took the yellow version, the yellow colour was chosen by an Alzheimer's Society survey. The group often have music sessions which they all said they find very helpful. More on the Easy Music Player in my next blog. 
Its impossible not to get drawn in by these groups of people. They are so open and sharing. This visit has given me the emotional fuel I needed to push on with these projects and put more energy into our mission of making our disability products more easily accessible to more people.